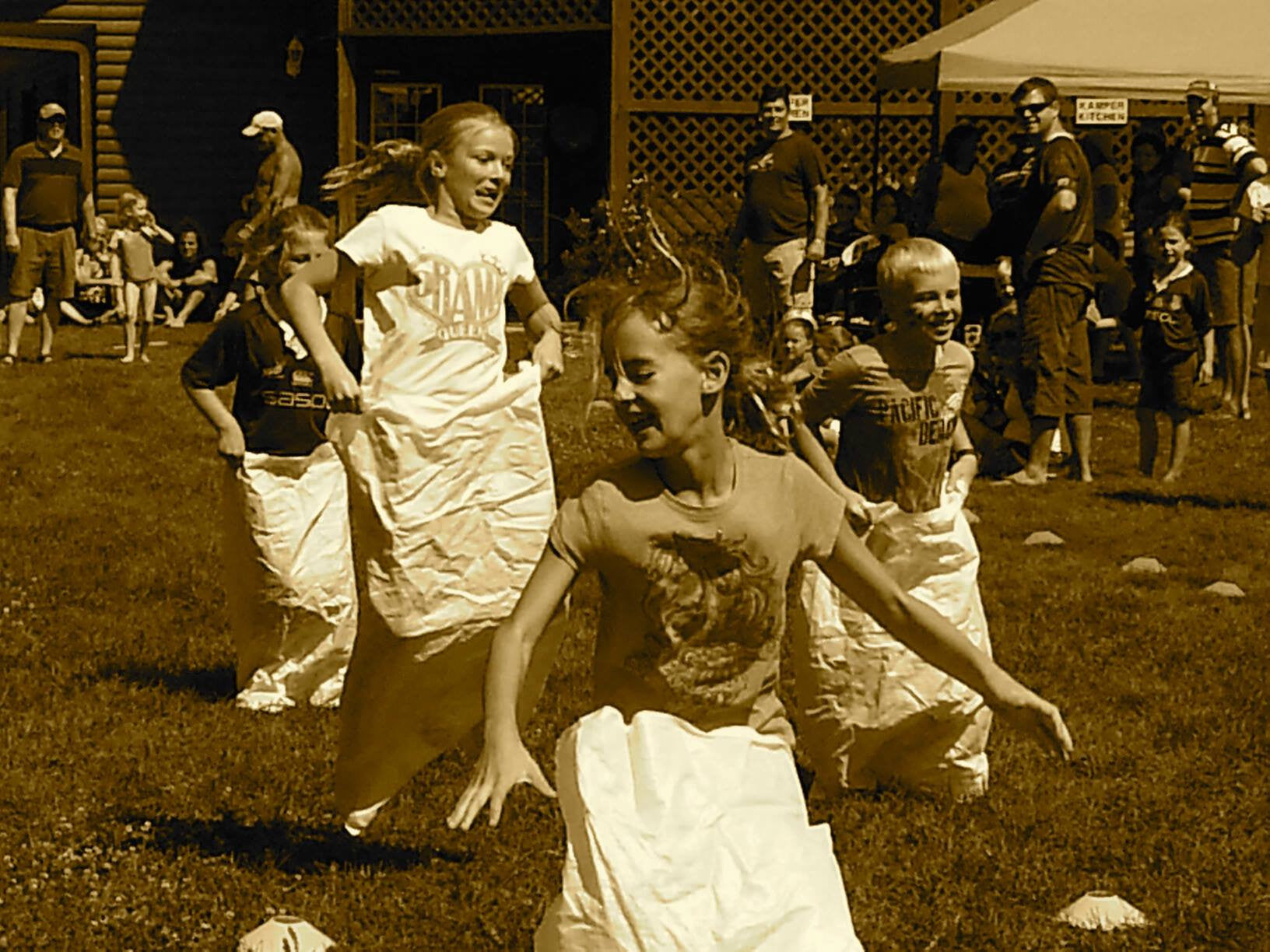 Annual Kamp and Potjiefees Hosted By Bokkie's Biltong
POTJIEFEES - FREQUENTLY ASKED QUESTIONS
What do I bring into the Potjie weekend?
You bring enough food and drinks for you and your family for the whole weekend, warm blankets and sleeping gear, clothes (including a warm jacket, warm pants because sometimes it can get quite chilly at night), swimming gear, shower gear, camping gear. Make sure you bring meat to braai, dop, potjie ingredients (if you are taking part) and a lekker friendly attitude. Lekker vibes only, please.

What time is the "quiet time" in the KOA campground?
10:30pm is "quiet time" at the KOA campground, however we have special permission for the sokkie dance in the recreational hall to play music until midnight. If you sit at your campsite around the campfire after 10:30pm, you will need to keep your voices down. After midnight, we cannot have anyone make any noise, be rowdy or talk loud at their campsite. We have dealt with complaints from the KOA in the past, so please be respectful of your fellow campers that would like to sleep. If you want to enjoy a conversation, you can do so by the main firepit, away from people who are trying to sleep.
On which day is the Potjiekos competition?
The potjie competition takes place on Saturday.
What is the general flow of the weekend?
The general flow of the Potjiefees weekend is as follow:
People who attend the Potjiefees, call Cookstown KAO Campground at
Tel: 705-458-2267 and book their accommodation for the South African Potjie festival months in advance. They either stay in cabins, RVs, camping trailers, popup trailers or tents. Others stay in hotels in Barrie or in nearby towns.
People start arriving at the Cookstown KOA campground on the Friday around 1 PM.
Early Friday evening, the braai fires are lit and people start to socialize around the braai.
After dinner, most people sit around the main firepit and catch up with old friends and chatting with new friends. 
Saturday morning is the very popular Boeresports (Farm games) and around midday the potjiekos competion starts. After the prize giving and everyone ate, it's time for the big sokkie (dance).
Sunday is a day for relaxing. In the evening on Sunday, we all gather with blankets on the grass in front of the hall for a movie on the big screen, under the stars.
Are there ID or minimum age requirements to enter the event?
No minimum age requirement. It's a family camping weekend, but please make sure you look after your kids.
Can I pay for my ticket when I arrive at the gate?
Yes, but we prefer that people do it online because then we don't want to have the KOA staff handle money on our behalf. It also gives us an idea of how many people are actually coming to the Potjiefees. 

I forgot to print my potjiefees tickets. What do I do?
If you didn't print your potjiefees ticket, show the confirmation email on your phone. 
I could not book a cabin and I don't like camping in a tent, what are my options?
You can either stay in a hotel in Barrie, buy a trailer or rent a popup camper. You will have to arrange this yourself.
Cookstown KOA campground messed up my accomodation booking. Will you be able to sort it out for me?
No, Ontario Potjiefees does not get involved with Cookstown KOA's bookings. You will need to contact Cookstown KOA directly at Tel: 705-458-2267 and sort it out with them.
What are my transportation/parking options for getting to and from the event?
Unfortunately, there is no public transport that goes to the Cookstown KOA. You will either need your own car, rent one or share a ride with someone. There is parking at the KOA.
Are there showers and toilets at the KOA campgrounds? 
Yes, there are showers and toilets at the recreational hall as well as the KOA entrance office building.
Is there anything for kids to do during the weekend at the KOA?
Yes, there is a swimming pool, kids playground, mini put-put and much more. Just ask the front desk at Cookstown KOA.
...And for the curious Canadians :) 
What is the Ontario Potjiefees about?
Ontario Potjiefees is a South African camping weekend hosted each year by Anneke Breed and Ettienne Van Rooyen as a way to give back to the community. It is also a weekend of speaking their language (Afrikaans), camping, swimming, sokkie (type of country/ballroom dancing), Boeresports (Afrikaans farm games) and the main event: the Potjiekos competition (cook-off) using Potjie pots (cast iron Dutch ovens). Since it is a community volunteering event, all money brought in from the tickets sales is used for wood for the main firepit, charcoal for main BBQs by the hall, Tim Hortons coffee on Saturday morning, the rental of the recreational hall and kids arts and crafts table and any other expenses related to hosting the Potjiefees weekend. Any money that is left over after the weekend, is used towards the next year's event. So bring your tent, your food and drinks for the weekend and come enjoy Boeresports, sokkie, braai and make a potjie and have a jol! 

How can I contact the organizer with any other questions?
Send us a private message through the Ontario Potjie page. We have day jobs and this is a volunteering thing, so please allow a day or two for us to get back to you.
Don't miss out on the annual Ontario Potjiefees camping weekend. It is a blast that you won't forget anytime soon!
Like our Facebook page here: https://www.facebook.com/OntarioPotjie
KAMP & POTJIE DETAILS
The countdown to our next Potjie camping weekend is on. We expect that it will be another huge success!

WHERE: TORONTO NORTH/COOKSTOWN KOA CAMPGROUND, COOKSTOWN, ON 
(1HR DRIVE NORTH OF TORONTO - HIGHWAY 400 NORTH TOWARDS BARRIE)
ADDRESS: 139 REIVE BOULEVARD, COOKSTOWN, ON, L0L 1L0, CANADA
ACCOMMODATION BOOKING: YOU WILL NEED TO CALL COOKSTOWN KOA CAMPGROUNDS TO BOOK A CAMPSITE FOR THE POTJIE WEEKEND! DO IT ASAP TO AVOID DISAPPOINTMENT.
Call Cookstown KOA at Tel: 705-458-2267

IMPORTANT!
Let them know it is for the South African Potjie Weekend!
WHEN: Visit the Ontario Potjiefees Facebook Page for the event dates. https://www.facebook.com/OntarioPotjie/

THE POTJIE WEEKEND HAS TWO TYPES OF VISITORS:
Campers: People who are staying in the KOA campground for the whole weekend.

Day Visitors: People staying outside the campground in hotels and who enter the campground during each day.
POTJIE COMPETITION:
THE POTJIE COMPETITION TAKES PLACE ON THE SATURDAY.

KAMP & POTJIE PROGRAM
NOTE: ALL TIMES/ITEMS LISTED BELOW ARE ARE SUBJECT TO CHANGE ON THE DAY.
FRIDAY

From 1:00 PM --- Checkin at the Toronto North/Cookstown KOA office.  
Pay camping fees, show or pay for your Potjiefees ticket and setup camp/settle in.
5:00 PM --- Bring en Braai (next to the hall)
Be lekker and bring your own meat and dop. Don't eat other peoples tjops - you'll get a klap!

7:00 PM --- Kuier around the main fire pit (next to the hall)
Bring your camping chairs and come meet new friends around the fire at the main firepit. Please be aware that quite time on the campground is 10:30 PM
7:30 PM - 10:30 PM --- LANGARM SOKKIEJOL PART I
DJ Ettienne will be playing English and Afrikaans Langarm Sokkie Hits. 
SATURDAY
10:00 AM --- Boeresports
Next to the rec hall. Bring the kids.
12:00 PM --- Potjiekos Competition Start
The main meat ingredient for the 2018 Potjiekos competition is:
LAMB SHANK. You can use GAS without penalty. If you need to buy a potjie, call or email Bokkie's Biltong. If you are taking part in the Potjiekos competition, you can start making your potjies at 12 pm or later - it's up to you. As long as it is ready for judging at 6:00 PM.
6:00 PM --- Potjie Judging Starts
Be ready with your Potjie at 6:00 PM. Tasting samples will be collected from each contestant and taken to the judges.
7:00 PM --- Potjie Winners Announcement & Prize Giving
Next to the rec hall. 
7:15 PM --- Potjiefees Group Photo
Next to the rec hall.
8:00pm - Midnight --- LANGARM SOKKIEJOL PART II
DJ Ettienne will be playing English and Afrikaans Langarm Sokkie Hits. 
Grab your bokkie and come sokkie!
SUNDAY

7:30AM Tee Off Time --- 9 Hole Golf Scramble
$45 pp to play - includes 9 holes of golf & golf cart 
Pay at the clubhouse on the Sunday

12:00PM  Bring en Braai (next to the hall)
Be lekker and bring your own meat and dop. Don't eat other peoples tjops - you'll get a klap!
Rest of the day --- Relax, swim and kuier met jou nuwe maats.
7:30 PM --- South African movie on the big screen
Next to the hall on the grass. Bring jou popcorn, tjips and duvet/blanket/sleepingbag/camping chair and come join us for a lekker SA movie.
MONDAY
Pack up, get contact details of new friends and say goodbye till next year! 
---