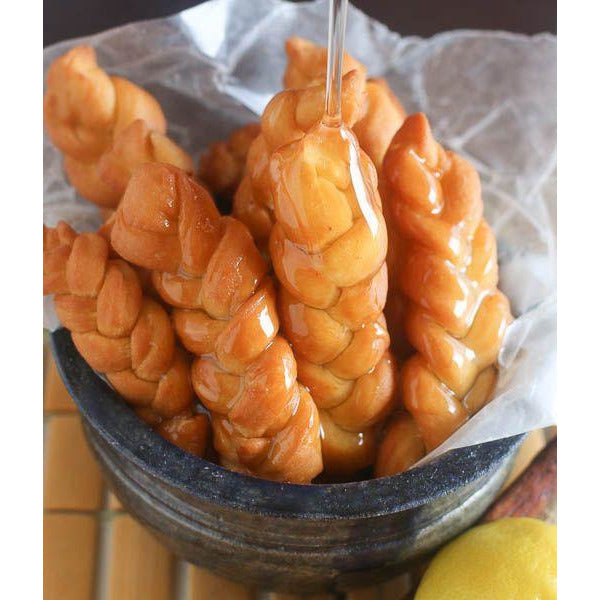 Koeksisters
In stock
Koeksisters
 are prepared by frying plaited dough strips in oil, then submersing the hot fried dough into ice cold sugar syrup. 
Koeksisters
 have a golden crunchy crust and liquid syrup centre, are very sticky and sweet, and taste like Ginger
Delicious
These koeksisters were absolutely delicious, sweet and juicy just how we all remember! And there were lots in the bag!
The best koeksisters ever
These are my favourites, when I miss home I can order a bag of these and it makes me happy. They are exactly like home and you won't be disappointed
Delicious memories
Crunchy, sweet and just big enough... perfect memories. I love eating it when it was in the freezer🥰
Koeksister
There are great. Just the same as I am use to.
---