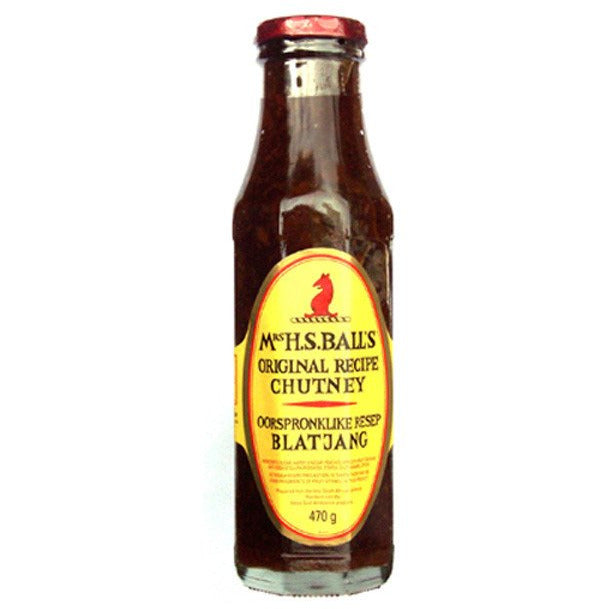 MRS BALL'S Chutney Original 470g
Sauces | In stock
South Africa's favourite chutney, the perfect all round use that adds that distinctive flavour to every meal!
Mrs Balls
Just as good as it always is ... it won't last long cos I'll be eating it with everything. Thank you for packing it so carefully !
Memories from home..
Delicious chutney, just as nice as I remember from years ago in South Africa !
---