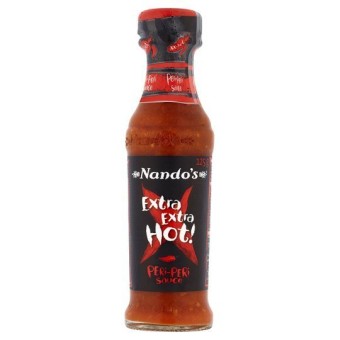 Nando's Peri Peri - EXTRA EXTRA HOT 250mL
Sauces | In stock
What goes well with this PERi-PERi sauce? We say chicken! (then again, we would.) Truth is, this sauce goes well with almost anything - meat, fish or vegetables. Splash, dash, dip or simply cook with it to add flavour and zest to any meal.
For extreme heat seekers!
Hot Sauce
I ordered the "Extra Extra Hot" sauce however it was out of stock & replaced with "Peri Peri" Hot instead. The current sauce is warm but tasty. We are also enjoying the "Brazza Ku" sauce as well. Would buy again. Hopefully the "Extra Extra Hot" will be in stock next time.
---